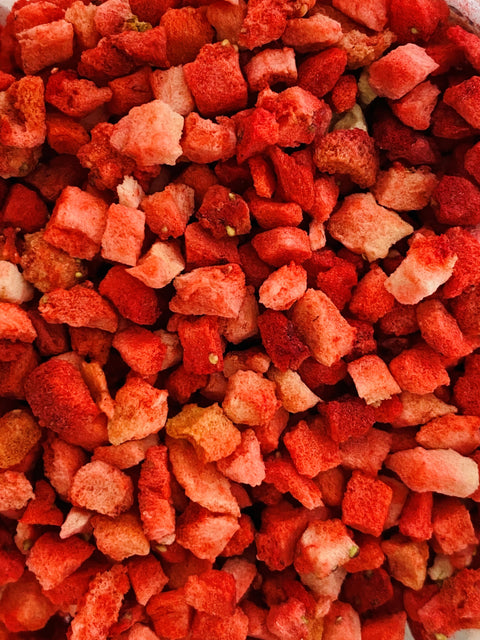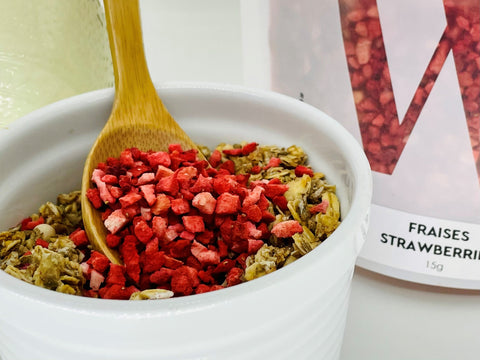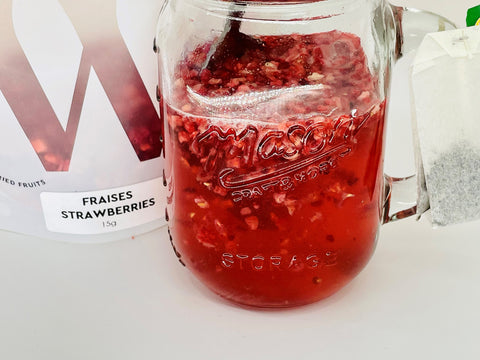 TASTER PACK - fruits
Discover the 4 freeze-dried fruits.



The perfect ingredient for every recipe!

Add flavor, color and crunch to your desserts, yogurts, cereals, oatmeal, salads and tartars. Add to beverages such as cocktails, smoothies and herbal teas, or simply use as a snack!

Pssst! Freeze-dried fruit will tend to absorb the liquid it's in, whether it's a beverage or culinary preparation, such as a muffin mix.
INGREDIENTS:

Freeze-dried raspberries.
Freeze-dried bananas.
Freeze-dried strawberries.
Freeze-dried mangoes.

100% pure fruit.
No additives or preservatives.
No added sugar.

SHELF LIFE : 1 year.

Tip : It's important to reseal the bag and store in the pantry (cool, dry place), so that the product doesn't come into contact with moisture.


 
GAIN TIME

  SAVE SPACE

     REDUCE WASTE